Your dog will LOVE our Tug Toy! 
With this, it's no surprise when sooner or later dog lovers come home to find some unexpected damage inflicted by their dog or, more specifically, that dog's teeth…But worry no more. Correct your dog's chewing problem as early as possible with the Primal Suction Tug Toy!
Chewing accomplishes a number of things for a dog. It also combats boredom and can relieve mild anxiety or frustration. But this shouldn't result to destroying things at home. With this chew toy, you can fix your dog's biting problem as they enjoy playing for hours while you can rest-easy your things are all safe – it's a win-win!
FEATURES:
✅ CORRECTS BITING BEHAVIOR – Comes with 2 parts which help solve biting and screaming problems and enhance the bite force of you fur-baby:
✅ GREAT FOR TEETHING PUPS – Teething and aggressive pups will enjoy using their energy on something other than your belongings, so you can be at peace knowing your things are safe (phew)!
✅ CLEANS TEETH – The ball's unique design is created to clean your dog's teeth and mouth as he/she bites and plays on it, thus preventing dental diseases in the future.

✅ ENVIRONMENT-FRIENDLY – Made with TPR and non-toxic polymer materials which are guaranteed safe for your dog to bite and use. When swallowed accidentally, they can be excreted normally.

✅ QUICK INSTALL! Simply stick on a smooth surface and it's good to go! Your dog will have no idea why it won't come off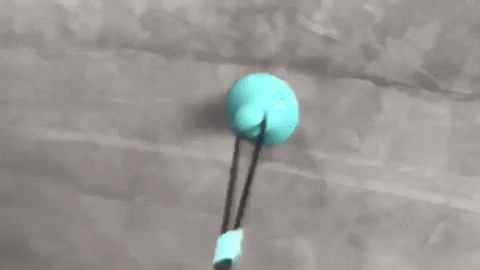 ✅ Both you and your dog will have fun playing interactive games to enhance their bite force and bring you both closer. So put your dog's well-being in mind and get the Primal Suction Tug Toy today!
SPECIFICATIONS:
Material: Rubber


Color: Green, Red-White, 

Blue-Red,

 

Blue


Size: 40*10 CM